National Signing Day Whoo Hoo
There is nothing like the showmanship that all these recruits bring.  Some make these try hard videos and others just pick between two hats on a table.  But today is Here National Signing day. It also makes me a bit sad because football is so close to being over this year.  I've heard another guy say this and I'm starting to get on board.  MAC lets move your games to the spring.  Anyway I'm going to do a little break down of who is really left to sign out of the top 100 players out there.
10. Marvin Wilson Defensive Tackle
6'4″
329lbs of nightmare
He will choose between 5 different schools which are all still on the table Oklahoma, South Florida, LSU, Ohio State and Florida State.
11. Aubrey Solomon Devensive Tackle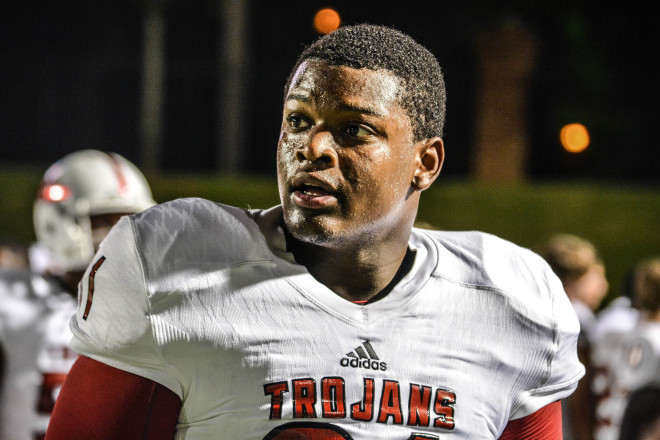 6'3″
304lbs
I'm really hopeful about him coming to Michigan but he still is choosing between Alabama, USC and Georgia also.  Jim famously brought him and his family go carting to try to seal the deal.  In my opinion that should seal any deal.  It's my go to move.
24. Joseph Lewis Wide Receiver
6'2″
200lbs
He is the best offensive player out there right now.  He has narrowed it down to two schools USC and Nebraska.  That is laughable to even write.  Have fun in Southern California.
26. Devonta Smith Wide Receiver
6'1″
170lbs
He has been linked to every school in the nation it seems like but the real ones are Alabama, LSU, Florida State and Miami.
30. Austin Jackson Offensive Linemen
6'5″
290lbs and awesome hair
This guy just looks like he plays pissed off every down.  He has narrowed it down to Arizona State, USC, and Washington.
32. Tedarrell Slaton offensive lineman
6'4″
341lbs and looking like the guard from the replacements just saying
Michigan actually still might have a shot at this guy  Florida, Florida State,  and Clemson are the others.
33.  K'Lavon Chaisson Defensive End
6'4″
220lbs
He is choosing between two schools that I hate today Texas and LSU.
36. Jay Tufele Defensive Tackle
6'3″
297lbs
Anyone would like to have this crazy looking Samoan.  He is slated to pick between Utah, USC, BYU, Michigan and Ohio State.
41. Jeff Thomas Wide Receiver
5'10"
170lbs
Our East St. Louis Native is leaning toward Miami, Louisville, or Oregon.
51. Willie Gay LineBacker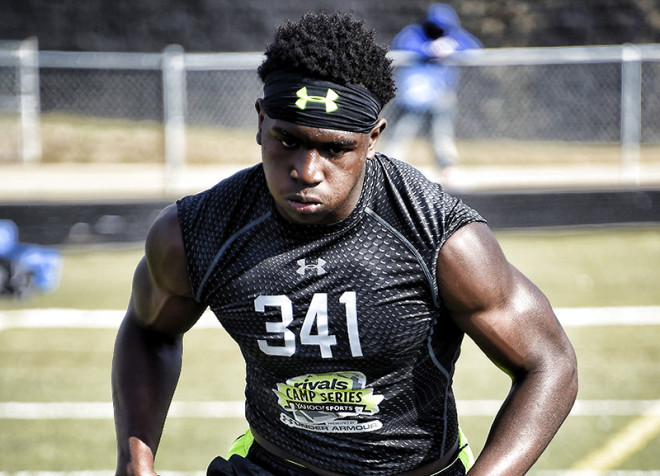 6'1″
215lbs
This guy looks like a linebacker.  He has picked between LSU, Michigan, Mississippi State and Ole Miss so GO BLUE!!!
59. Deommodore Lenoir Corner
6'0″
170lbs
This guy once committed to Oregon but since took that off the table and is choosing between USC, Mississippi State or Nebraska.
62. LaBryan Ray Defensive End
6'4″
255lbs
This big guy is choosing between Alabama Tennessee and Florida.
68. Jarez Parks Defensive End
6'5″
250lbs
He is choosing between Alabama, Florida State and Auburn.
75. Henry Ruggs Wide Receiver
6′
170lbs
Alabama and Florida State are in the mix but with reports that Alabama is going after his brother too could be all but down to who pays more.
So here I everyone that you have too look for today.  I will keep updating as these guys sign.  These guys will be fun to watch coming soon on your Saturday television.